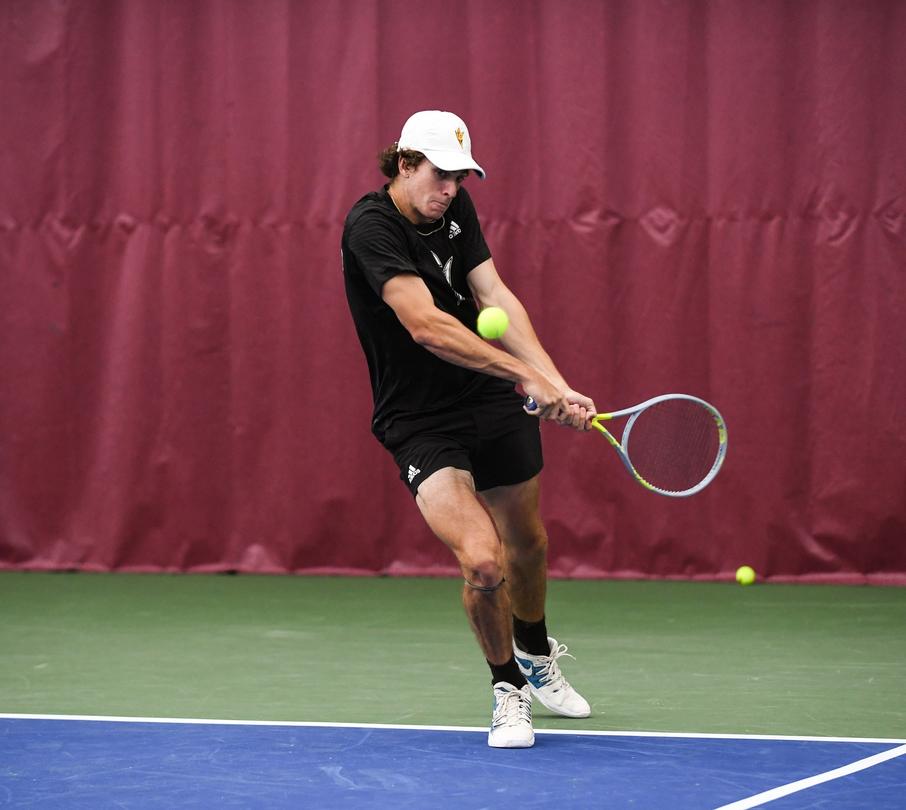 Orlando, Fla.– No. 42 Murphy Cassone will play in the NCAA Men's Tennis Singles third place match on Saturday, May 27. A sophomore, Cassone is the first Sun Devil Men's Tennis All-American since 1995 and has qualified for the ITA/ATP Accelerator Programme. 
The Kansas native won five straight matches in the NCAA postseason before he fell short on Friday afternoon to No. 8 Ondrej Styler (Michigan) 1-6, 2-6. 
A rain delay pushed the event indoors, and hours later than the anticipated start time for Cassone and Styler. 
In the first set, Cassone was unable to get a rhythm against Styler which resulted in a lone point for the Sun Devil. Styler continued his run until Cassone put himself on the board at 4-1. A final push came, but ultimately was not enough to get back into the match.
Cassone had two aces and went 50% in breakpoints.
Live scoring for Cassone's match will be available here. Continue following @SunDevilMTennis on Twitter and Instagram for all the latest coverage and news.
Click Here to Read the Full Original Article at Arizona State University Athletics…