We continue to be a community committed to providing opportunities for female student-athletes and empowering a generation of fierce, fearless women. In the 50th year following game-changing Title IX legislation, we acknowledge those that have paved the way…and we celebrate both the past and what lies ahead.
ATTEND
Each sport will host a "Title IX" celebration at a home event to commemorate the anniversary. Sign your name or write a special message on a traveling display at one of these events, which will be permanently installed at XFINITY Center following the 2022-23 athletic season. Upcoming celebrations include:
Gymnastics/Wrestling – Friday, Feb. 17

Men's Lacrosse – Saturday, March 4

Women's Lacrosse – Wednesday, March 15

Softball – Saturday, April 1

Baseball – Friday, April 21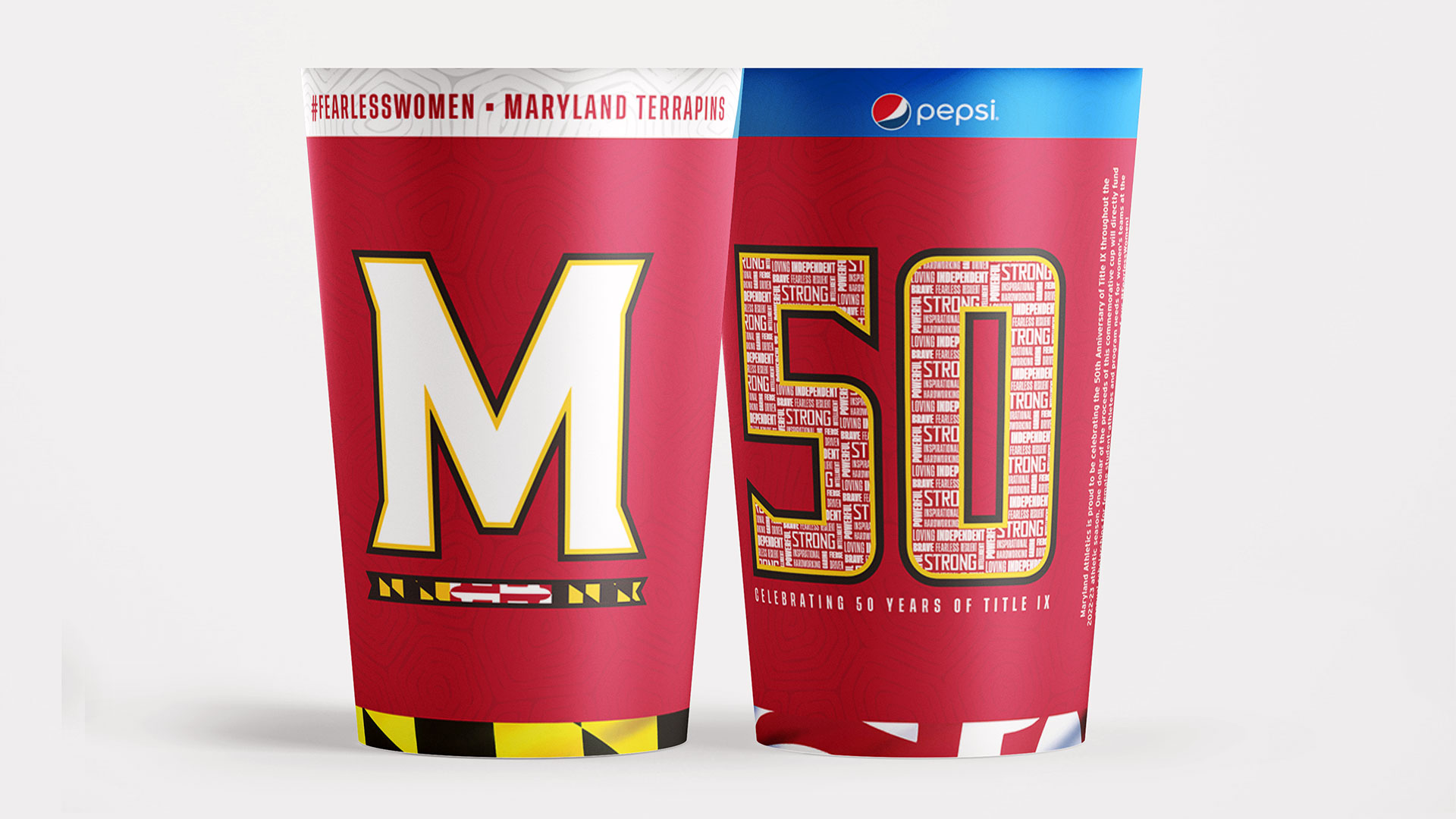 CHEERS!

Keep your eye out for our exclusive "50 years" celebratory Title IX souvenir concessions cup throughout the 2022-23 athletic season. One dollar of the proceeds of this commemorative cup will be donated to the Fearless Women Fund.
WATCH (Coming Soon)

Fearless, an exclusive Terrapin Club+ piece detailing the impact of Title IX on the Maryland Athletic department, as told by current and former student-athletes, staff and coaches.
READ
"The Terp Behind Title IX"
– The story about the legacy of Bernice Sandler Ed.D. '69, often referred to as the Godmother of Title IX, who spearheaded the groundbreaking legislation that transformed women's sports.